How does it work?
Are you frustrated sometimes with the built-in search engine of a large content site? Did you once get lost on the content sites and didn't manage to find your content?
Content Site Search Guru is a Chrome extension that dedicates to providing an easy and pleasant content search experience from your browser's address bar.
Add to Chrome
Examples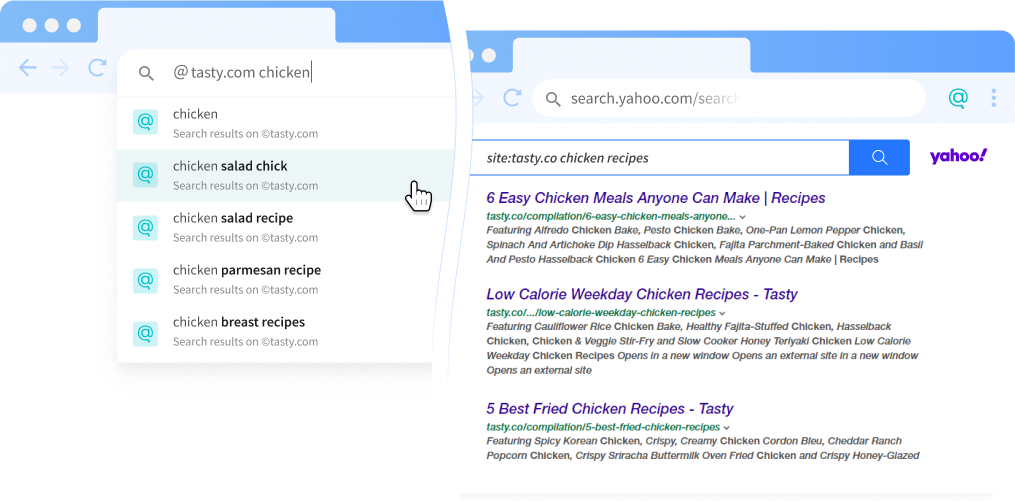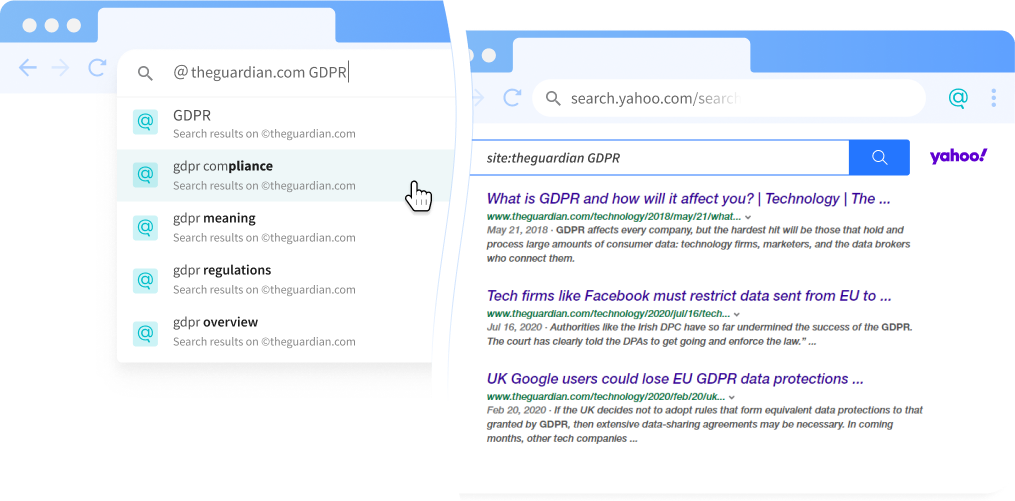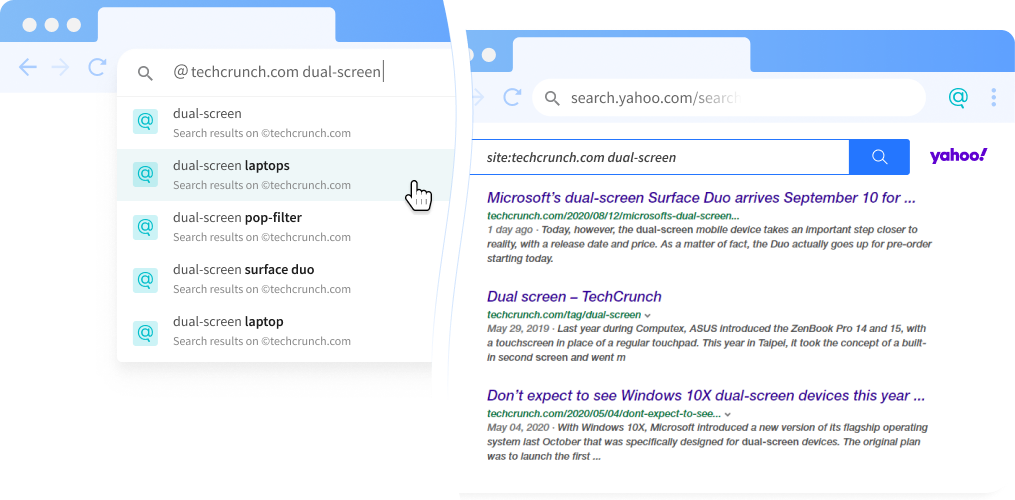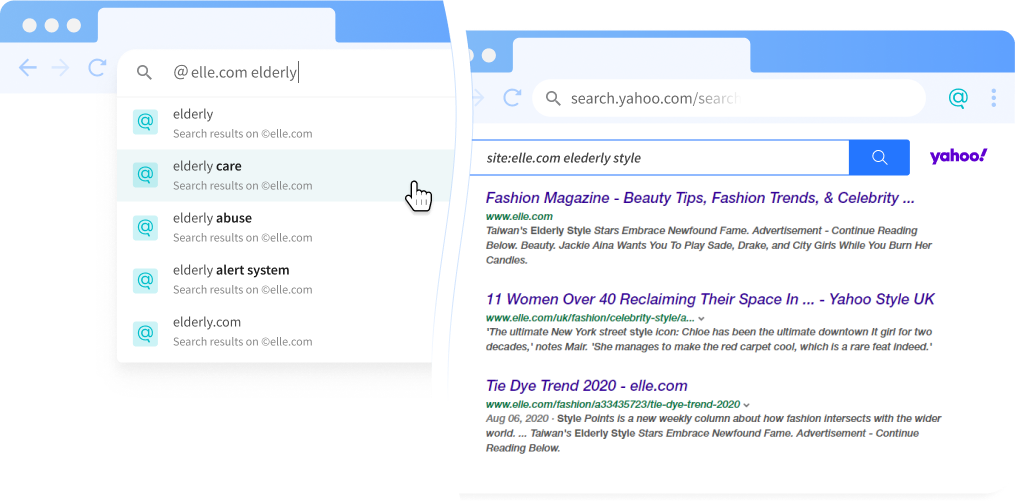 Supported Search Engines
After this extension has been successfully added to your Chrome browser, your default search engine will be modified to our private search domain powered by Yahoo. This extension also support Google and Bing. You can open the extension's action window and select a different search engine in the Settings.
Add to Chrome
Do you have a question for us?
Not all the content sites have a good and efficient built-in search engine. Sometimes, it is extremely hard to find the topics and all the related articles on the content sites that you read. We provide you a fast and efficient way to search from your address bar and locate the content you need on the content sites.
You can activate the quick commands in your browser's address bar, such as @techcrunch duel-screen, to activate the search on the content site without the need of going to the content site first.
In order to offer you the quick search commands in your address bar, we need to put our private search domain as a placeholder to modify your default search engine. In this extension, we also support Google and Bing. You can make a change from inside the extension's Settings at any time.
It's a free extension in Google's Chrome Web Store. The default search engine we offer to our users is one of the top search engines in the world and we are getting affiliation when users use this search engine.
I'm sorry to hear that this extension doesn't provide what you wanted. You can go check the detailed instructions on the Uninstall page.